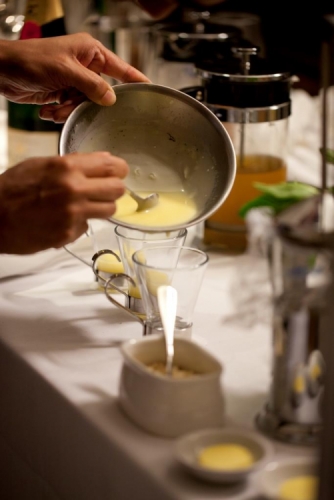 Drink : Mocktails/Iced Tea
White Chocolate Milk Tea
Ingredients
40ml Dilmah Yata Watte
40ml Dilmah Exceptional Italian Almond
4g white chocolate
100ml cream
1/2 tsp icing sugar
Method
Brew 2g of each tea together in 200ml of water for 5 minutes and strain.
Mix white chocolate, cream and icing sugar on top of a water bath,once mixed put mix into cocktail shaker and shake for 8 – 10 seconds.
Pour the chocolate mix on the bottom of the glass (1cm), then layer hot tea mix on top.
Sprinkle few almonds flakes on the top.
The range of Dilmah Tea used
Dilmah Watte Boutique Tea
Dilmah Exceptionals
The variety of Dilmah Tea used in the recipe
Exceptional Italian Almond Tea