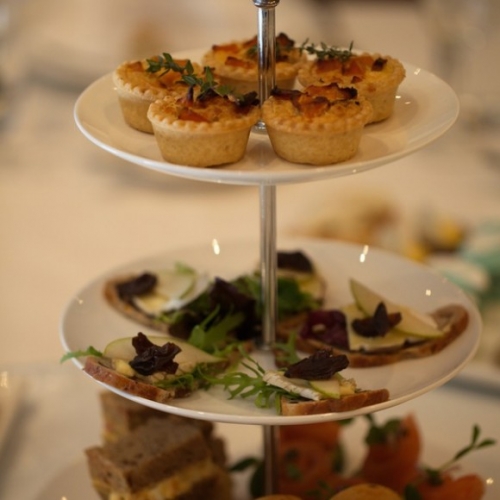 Food : Main Courses
Watte Smoked Margaret River Waygu Beef Fillet, Yallingup Woodfired Sourdough, Manjimup Truffled Hummus, Horseradish Crisp
Ingredients
120g Waygu beef fillet
10g Dilmah Meda Watta Tea
1/4 loaf Yallingup woodfired "wave" (white) sourdough
1/4 loaf Yallingup woodfired "field" (wholemeal) sourdough
300g organic chickpeas
125g organic tahini
1 lemon juice
40ml Olio Bello Extra Virgin
Olive Oil
1/2 clove garlic
4g Manjimup black truffle
20g horseradish, fresh
10g micro herb, celery
Method
Smoke beef with tea for about 12 minutes, sous vide to 55C, then chill.
Purée chickpeas with tahini, lemon juice, olive oil and garlic and season with salt and pepper. Fold through grated truffle.
Season horseradish slices with olive oil, then bake until crisp.
Assemble with bread into sandwiches, and garnish with horseradish crisp and micro herb.
The range of Dilmah Tea used
Dilmah Watte Boutique Tea
The variety of Dilmah Tea used in the recipe