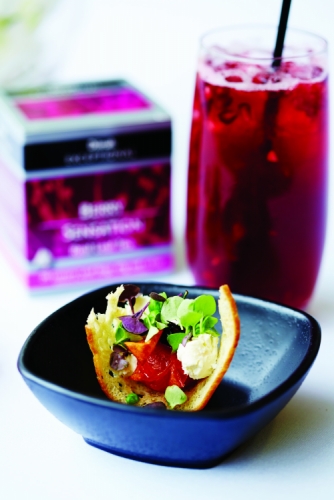 Food : Main Courses
VINE-RIPENED CHERRY TOMATO, PERSIAN FETA & BALSAMIC GLAZE
Ingredients
2 Vine-ripened cherry tomatoes
Persian feta
250ml balsamic vinegar
Focaccia bread
MethodCrouton
Pipe a small amount of marshmallow mix onto each piece of soaked sponge cake disc.
Vine-ripened Tomato
Score the bottom of the tomatoes with a cross and deep fry for 2 minutes.
Balsamic Glaze
Heat vinegar in a saucepan over a medium temperature. Bring it up to a boil and then reduce heat to low. Simmer for approx 20 minutes until glaze is reduced by half. Let cool and refrigerate.
Created by : Geoff Laws