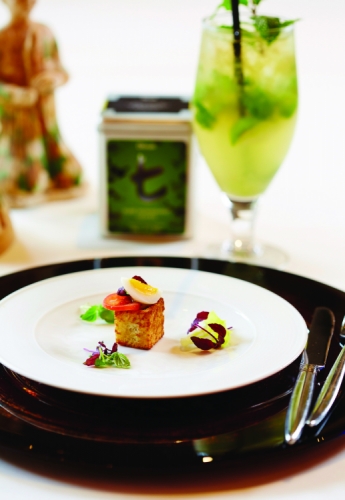 Drink : Mocktails/Iced Tea
TEA MOJITO
Ingredients
80g Dilmah Pure Peppermint Leaves
1 lime
80ml soda water
2 tsp Pure Peppermint jelly
3 tsp sugar
6 mint leaves
Method
Fill a teapot with 80°C water and infuse Pure Peppermint Leaves for 3 minutes, then strain into a pot to cool down.
Add lime, mint leaves and sugar to the glass, muddle together.
Add Pure Peppermint jelly and ice cube, then add in 80ml Pure Peppermint Leaves infusion and soda water.
Garnish with a peppermint leaf.
The range of Dilmah Tea used
Dilmah t-Series Designer Gourmet Teas
The variety of Dilmah Tea used in the recipe
t-Series Pure Peppermint Leaves
Created by : Jeffery Lai