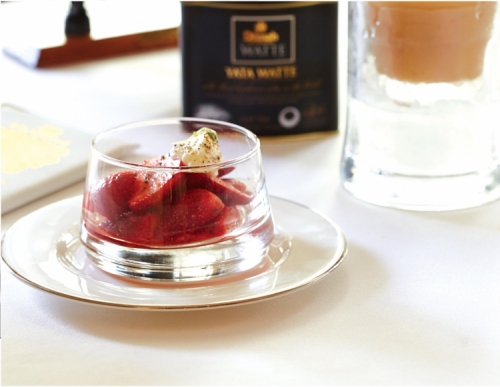 Food : Appetisers
S.W.19
Ingredients
200g Fresh Strawberries
Black Pepper to taste
Fresh Cinnamon to taste
Sugar to taste
1 tbsp. Freshly Whipped Cream
Method
Cut the strawberries in half and place in a bowl.
Sprinkle with sugar and a generous amount of black pepper and freshly grated cinnamon. Allow to soak for 20 mins.
Place in the serving dish carefully adding the juice from the bottom of the bowl.
Freshly grate more black pepper and cinnamon and finish with a spoonful of fresh cream.
Created by : Ho Wing Hong