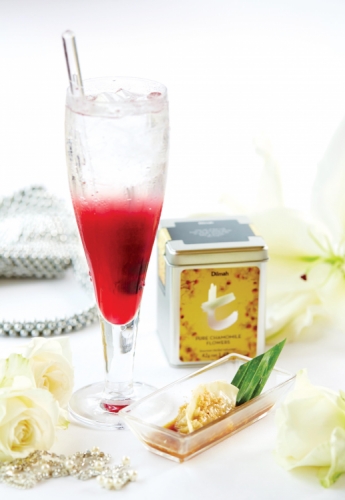 Food : Appetisers
SUMPING GYOZA
Ingredients
25 Pcs Gyoza Dough
200g pumpkin, grated

65g fresh coconut, roasted and grated

100g sugar

95g rice flour

75ml coconut cream

1g salt

2g cinnamon powder

1g all spice powder

0.5g nutmeg
200g palm sugar

200ml water

2g pandan leaves

50g jackfruit, diced
Method
Mix grated pumpkin, grated roasted coconut, sugar, rice flour, coconut cream, salt, cinnamon powder, all spice powder and nutmeg in a stainless bowl.

Leave to rest in chiller for 30 minutes.

Place the filling inside the gyoza dough.
Place palm sugar, water, pandan leaves and diced jackfruit in saucepan.

Cook until it reaches syrup consistency.

Strain the sauce with a fine sieve.
Place the gyoza in the steamer.

Steam for 10-15 minutes until the gyoza are cooked.

Pan sear the gyoza with butter until lightly browned.

Serve with jackfruit and pandan infused palm sugar syrup.
Created by : Fandy Wijaya Adi