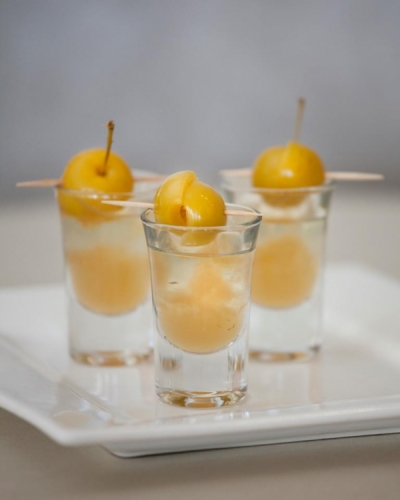 Drink : Cocktails
Stanthorpe Spiced Apple Refresher
Ingredients
200ml schnapps

1 litre Suttons apple juice

Juice of 1 lemon

50g sugar

6 sheets gelatine

4 cinnamon sticks

1 tsp cinnamon
Method
Soak gelatine leaves in ice water until they are soft. 

Squeeze excess water from the softened gelatine.

Boil juice, schnapps and sugar with cinnamon and 

cinnamon sticks. Leave to cool slightly and pour the liquid 

over the softened gelatine, dissolving the gelatine.

Strain into glasses.

Top with cored and skewered baby apples.