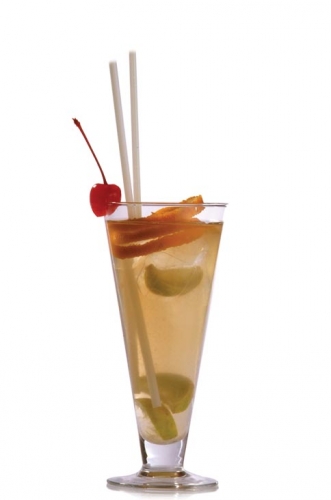 Drink : Mocktails/Iced Tea
Silver Twist
Ingredients
• 80ml Dilmah t-Series Ceylon Silver Tips
White Tea
• 20ml Sugar syrup (Coloured blue)
• 40ml Sprite
• ¼ Lime
Method
• Brew 2g of tea in 100ml of hot water for 5 minutes
and strain.
• Pour the tea and sugar syrup into a Cocktail
Shaker.
• Shake the ingredients with a few cubes of ice
vigorously for 8-10 seconds.
• Pour into a Pilsner glass.
• Muddle lime separately in a glass and add to
the mixture.
• Top up with Sprite.
Glassware
Pilsner Glass

The range of Dilmah Tea used

Dilmah t-Series Designer Gourmet Teas

The variety of Dilmah Tea used in the recipe

t-Series Ceylon Silver Tips White Tea