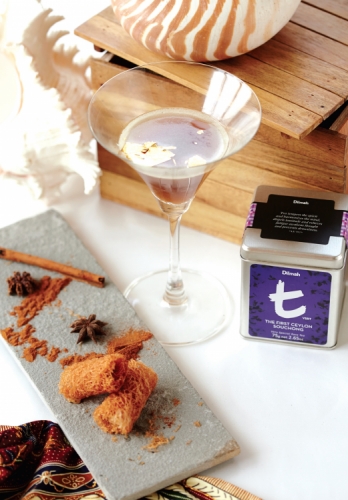 Food : Appetisers
"RA" CRISPY SNAP ROLL
Ingredients
100g all-purpose flour

100g honey

5g salt

3 eggs
1000ml fresh milk

250g sugar

4 egg yolk

2 egg whites

100g cornflour

30g Dilmah Vanilla Ceylon Tea
MethodSnap Roll
Preheat non-stick pan to 180°C.

Very gently, mix all the ingredients together.

Place the flour mix in the pan till golden in colour.

Set aside to cool down.
Boil milk with Vanilla Ceylon Tea to 80°C.

Strain out the tea leaves.

Mix egg yolk, whole egg, cornflour together and pour milk.

Stir till creamy.
The range of Dilmah Tea used
Dilmah t-Series Designer Gourmet Teas
The variety of Dilmah Tea used in the recipe
t-Series Vanilla Ceylon Tea
Created by : Krairat Jeeranon