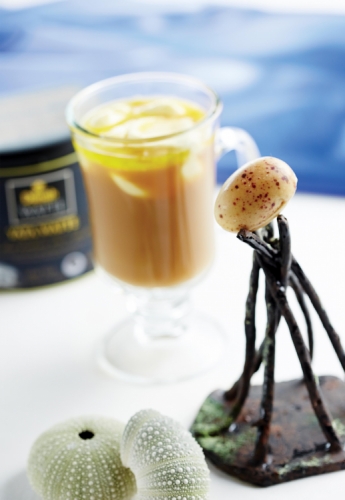 Food : Main Courses
PUKEKO EGG FILLED WITH SALTED CARAMEL
IngredientsSalted Caramel Filling
125g Cup Sugar
70g Cold Unsalted Butter, cubed
50g Cream
½ tsp Salt Crystals
MethodSalted Caramel Filling
Prepare the salted caramel by heating the cream until it just begins to boil and set aside.
Place the sugar in a medium heavy bottomed saucepan over medium-high heat, and cook without stirring until sugar dissolves and gets a caramel colour.
Remove the pan from the heat and add the hot cream. It will bubble a little bit.
Cook for about 1 minute, stirring constantly with a wooden spoon until smooth.
Remove from heat, and add butter and salt. Stir well until smooth. Pour into a bowl, cover and refrigerate to chill.
Created by : Volker Marecek