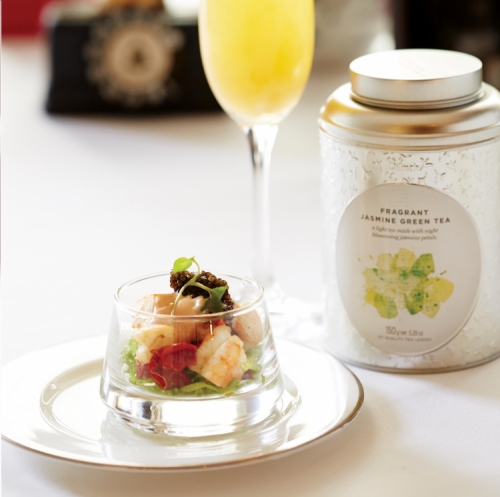 Food : Main Courses
PATTEN 'S INDULGENT PRAWNS
Ingredients
• 3 pcs King Prawns, chopped
• 1 tbsp. Avocado, diced
• 1 tbsp. Sugar Cured Tomato (see Directions)
• 1 tbsp. Marie Roe Sauce
• Drop of Lemon Oil
• Handful Butter Lettuce
• Salt and Pepper to taste
• 1 tbsp. Black Caviar
• Pinch of Rocket Cress
Method
Poach prawns for 2 minutes in salted water,

cool in iced water, drain and refrigerate.

Quarter tomatoes, sprinkle with sugar and

leave for 24 hours.

Thinly slice the butter lettuce.

Place lettuce in the bottom of the dish.

Toss the avocado, tomato, prawns with lemon

oil, salt and pepper.

Place carefully on top of the lettuce, dress with

Marie rose sauce and caviar.
Created by : Ho Wing Hong