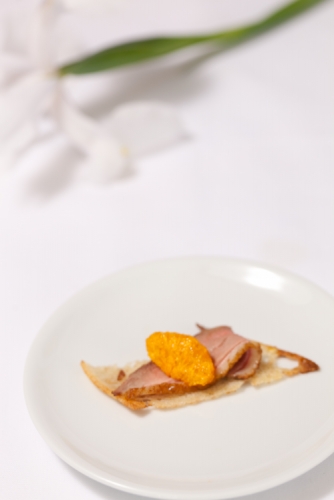 Food : Main Courses
Pan Roasted Duck Breast with Mandarin on Crispy Ciabatta
Ingredients
2 duck breasts, trimmed of excess fat and the skin side scored
4 mandarin segments
4 thin slices of ciabatta, made crispy with a little oil on a hot plate
Method
Season the breasts with sea salt.
Render the skin side of the duck until golden.
Turn the breast over and place in a hot oven for 7 minutes
Remove from the oven and allow to rest.
Cut lengthwise into thin strips.
Arrange on the crispy ciabatta, garnish with the mandarin segments.
Created by : John Kelleher