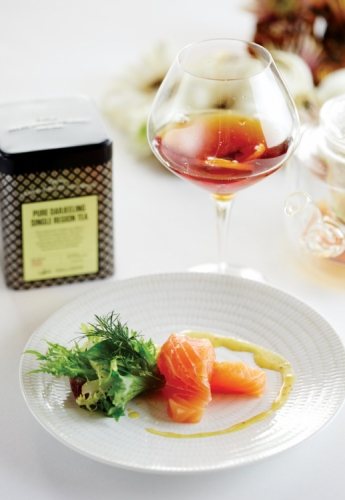 Food : Main Courses
ORANGE SALMON
Ingredients
• 500g Salmon Fillet Skin On
• 100g Oranges
• 75g Carrots
• 75g Leek
• 40g Salt
• 25g Sugar
• 5g White Pepper
• 50g Mixed Herbs
• 20ml Citrus Dressing
Method
Wash oranges, carrots and leek. Place in a 

blender and mix to a coarse paste. Add sugar, 

salt and pepper.

Place salmon fillet skins down in tray. Cover the fillets with the paste and marinate for 1 day.

Remove from marinade and rinse under cold 

water, dry with paper towel.

Serve Salmon with mixed herbs and a citrus 

dressing.
Created by : Arie Yulianto