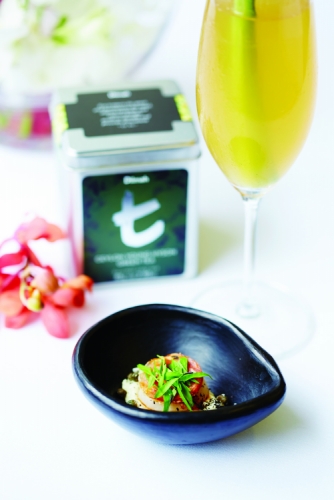 Food : Main Courses
LIGHTLY SEARED SCALLOP, CHORIZO & CAULIFLOWER PURÉE
Ingredients
Fresh scallops
1 Chorizo sausage
200ml fresh milk
250g cauliflower
2 tbsp butter
Salt & pepper
MethodScallops
Pre heat a saucepan on a high heat. Lightly sear scallops for 40 seconds on each side until caramelised.
Chorizo Sausage
Thinly slice Chorizo sausage and fry in a saucepan on a high heat until golden brown.
Cauliflower Purée
Finely slice cauliflower and place into a heavy based pot. Add butter, a pinch of salt and pepper & cook on low heat for 3 minutes. Cover cauliflower with milk, bring it up to a boil and then simmer until soft. Drain liquid and blend cauliflower until smooth.
Created by : Geoff Laws