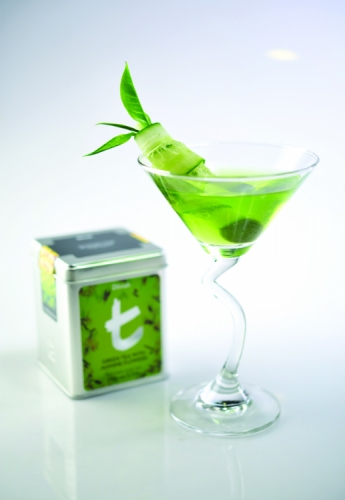 Drink : Cocktails
JADE SERENITY
Ingredients
60ml Dilmah Green Tea with Jasmine Flowers

25ml Gordons Gin

10ml Crème de Menthe

10ml sugar syrup
Method
Brew the green tea with hot water (70-80°C) Set aside to cool.

Add remaining ingredients into the glass half of the Boston shaker.

Add in the now room temperature tea.

Fill the metal half with 3-4 ice cubes.

Shake 8-9 times.

Strain and pour in to chilled a glass.

Garnish and Serve.
The range of Dilmah Tea used
Dilmah t-Series Designer Gourmet Teas
The variety of Dilmah Tea used in the recipe
t-Series Green Tea with Jasmine Flowers
Created by : Soraiya Mareena Dole