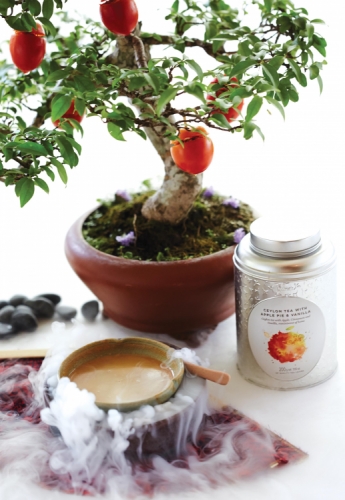 Food : Main Courses
ITALIAN CHERRY TOMATOES STUFFED WITH SINGAPOREAN CHILLI CRAB
Ingredients
• 100g Alaskan King Crab
• Chilli Crab Paste (made with 100g Red Chilli, 
50g Shallots, 50g Lemongrass, 50g Ginger and 
Salt to taste)
• 10 pieces Italian Cherry Tomatoes on Vine
Method
De-shell and chop Alaskan king crabmeat into 

chunks

Prepare chilli crab paste by blending all 

ingredients and cooking on stove. Simmer till 

oil surfaces to the top.

Mix Alaskan crabmeat chunks with chilli crab 

paste and stuff into Italian cherry tomatoes.

Skewer tomatoes, arrange on bonsai and serve.
Created by : Lee Zhang An