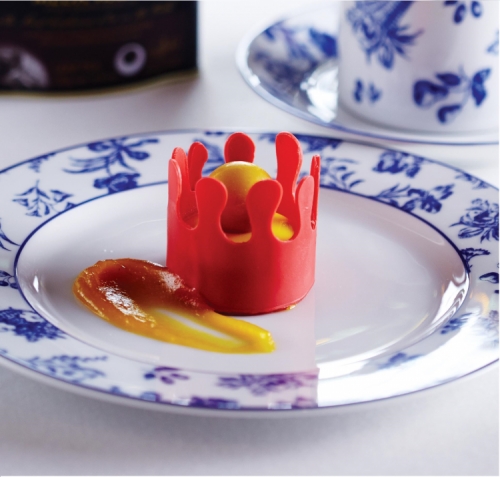 Food : Appetisers
HOT & SPICE
Ingredients
350g Icing Sugar
150g Almond Powder
350g Egg Whites
200g Butter
3g Baking Powder
50g Poppy Seed
2pc Tonka Bean
Method
Preheat the oven to 180°C.
Whisk the egg white and the icing sugar together until light and fluffy. Add the ground almond flour and baking powder mix well using a whisk.
Melt the butter and cook over a gentle heat until it turns a nutty brown colour. Add to the almond mixture. Allow to cool and then fold in the poppy seeds and Tonka beans.
Place the mixture into silicone moulds and bake in the oven for 10 minutes.
Created by : Kenny Chen