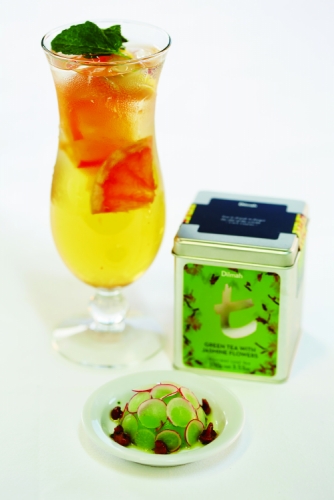 Drink : Mocktails/Iced Tea
GREEN TEA WITH JASMINE FLOWERS ICED TEA
Ingredients
Dilmah Green Tea with Jasmine Flowers
Spring water at 85C
Ice cubes
Citrus fruit
Method
Brew Dilmah Green Tea as per pack instructions.
Let it cool down to room temperature, then chill in a fridge.
Place ice and citrus fruit in a glass.
Pour the brewed tea over it and serve with a mint leaf.
The range of Dilmah Tea used
Natural Green Tea Selection
The variety of Dilmah Tea used in the recipe
Green Tea with Jasmine Petals
Created by : Bree Stafford.