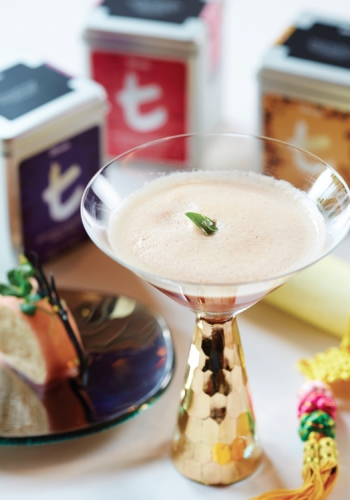 Drink : Mocktails/Iced Tea
GOLDEN PRINCESS
Ingredients
1.5 tsp Dilmah Ceylon Cinnamon Spice Tea

2 tsp Dilmah Natural Rosehip with Hibiscus

15ml rose syrup

10ml passion fruit syrup

15ml egg white

10ml freshly squeezed lemon juice

Basil leaf
Method
Brew tea in teapot for 3 minutes.

Chill the tea and wait till it cools at room temperature.

Pour all ingredients into shaker; shake it dry without ice to make egg white balance well with all ingredients.

Add ice to shaker and shake again.

Pour into chilled martini glass and serve.
The range of Dilmah Tea used
Dilmah t-Series Designer Gourmet Teas
The variety of Dilmah Tea used in the recipe
t-Series Ceylon Cinnamon Spice Tea
Created by : Jerry Li