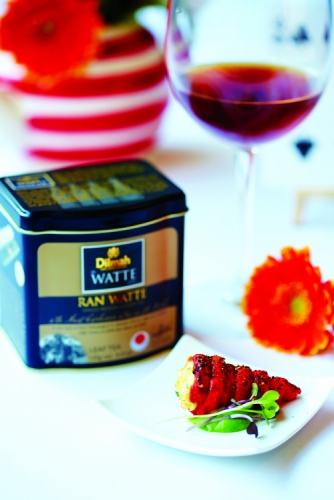 Food : Main Courses
EGG AND CRESS SALAD PIMENT D'ESPELETTE CORNET, EGG SALAD, CRESS MOUSSE & YOLK DROPLETS
IngredientsSavoury Cornet
200g flour
110g butter
2-3 tbsp cold water
Salt
Egg Salad
6 eggs
150ml aioli
50g sour cream
1 tbsp chives
Watercress Mousse
180g watercress
100g crème fraiche
200ml stock
2 sprigs thyme
2 sage leaves
Coriander seeds
Peppercorns
Fennel
100ml cream, whipped
3 gelatin leaves, soaked
MethodSavoury Cornet
Place flour and salt in a bowl and rub in the butter using your fingertips.
Slowly add the water and work the dough until well combined. Do not overwork the dough.
Set in the fridge to rest before use.
Remove the dough from the fridge and roll out onto a floured surface.
Cut strips of pastry and form them around greased pastry horns. Bake at 170C until golden.
Egg Salad
Boil the eggs to just over soft. Remove from the water and cool.
When they are ready, peel the eggs, crush them with a fork and add the rest of the ingredients.
Season well.
Watercress Mousse
Place the stock and all the herbs and spices in a saucepan and bring to a boil. Set aside and leave to infuse.
In a separate pot, bring some salted water to a boil and blanch the watercress for 1 min. Strain and squeeze all the water out.
Add the stock and watercress to a blender and mix on a high speed for 2 minutes.
Add the crème fraiche and mix until well combined.
Strain through a fine sieve.
Take a small part of the liquid and just bring to a simmer, add the gelatin and stir to dissolve.
Add back to the watercress liquid. Mix in the whipped cream and set in fridge.
Created by : Monika Ederer