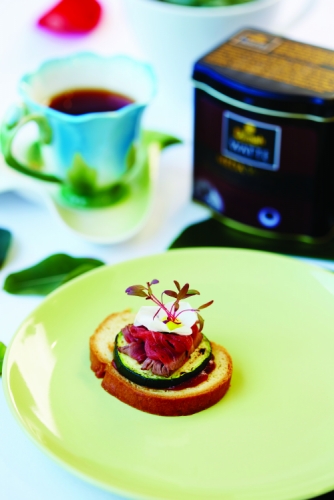 Drink : Mocktails/Iced Tea
DILMAH MEDA WATTE TEA
Ingredients
1 tsp Dilmah Meda Watte Tea + 1 tsp for the teapot
220ml freshly boiled spring water, 100C
Method
Place the Dilmah Meda Watte Tea in the warmed teapot.
Pour the boiling water directly on to the tea.
Stir well and brew for 3 minutes. You can brew the tea for longer (up to 5 minutes) if you prefer a stronger cup of tea.
Stir once more and strain.
Serve in a tea cup.
The range of Dilmah Tea used
Dilmah Watte Boutique Tea
The variety of Dilmah Tea used in the recipe
Created by : Stacy Skidmore