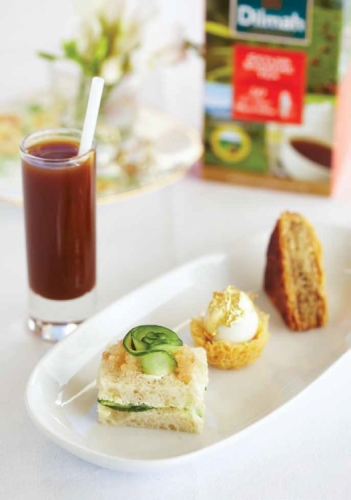 Food : Appetisers
Cucumber Flower Sandwich
Ingredients
Good white bread
Cream cheese
Lime juice
Native finger limes
Method
Slice cucumbers and lightly salt. Allow to stand for 10 minutes to draw out moisture.
Mix enough lime juice with the cream cheese to soften to a spreading consistency.
Spread onto thinly sliced bread.
Add a layer of cucumbers and top with a second slice of bread.
Cut sandwich into fingers, removing the crusts.
Put a dollop of cream cheese on the middle of each finger.
Cut the remaining cucumber slices in half to make semi circles.
Roll one semi circle and pace in the centre of each finger, using the cream cheese to keep it in place.
Wrap the remaining cucumber around the central 'petal' to create a flower.
Garnish with native finger lime.