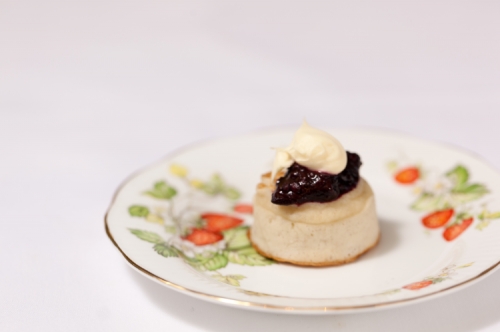 Food : Appetisers
Crumpets with Tamarillo Compote and Mascarpone
IngredientsTamarillo compote
8 red tamarillos, blanched and skin removed, cut into cubes
100g sugar syrup
Crumpets
100g flour, soft
100g flour, strong
20g wholemeal flour
5g rye flour
5g fresh yeast
175ml water, warm
175ml milk, warm
5g sugar
50ml vegetable oil
MethodTamarillo compote
Gently stew the tamarillos in a pot till a jam-like consistency
Crumpets
Mix together lightly to form a batter.
Allow to double in size in a warm place.
After 2 hours, add 75ml of warm water and 1/4 teaspoon baking soda.
Rest for 15 minutes then cook the crumpets in small metal ring moulds in a non-stick pan.
For service, toast the crumpets till crispy. Spoon on the tamarillo compote and a teaspoon of mascarpone.
Created by : John Kelleher