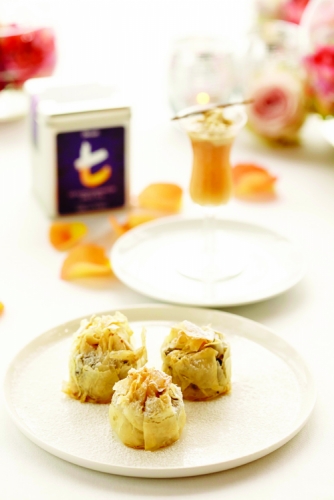 Drink : Mocktails/Iced Tea
CREAMY CEYLON CINNAMON SPICE TEA
IngredientsCinnamon Milk
10g Dilmah Ceylon Cinnamon Spice Tea
550ml milk
Cinnamon Foam
500ml cinnamon milk (as per recipe above)
40g sugar
28g pro crema
2 pieces N2O cream charger
MethodCinnamon Milk
Vacuum the tea and milk together.
Then, infuse this in an oven at 60C for 2 hours, and pour through a sieve.
Cinnamon Foam
Mix it all together with the hand blender.
Put the mixture in a Kidde with 2 cream chargers.
Shake it until you have a foam which stays firm.
The range of Dilmah Tea used
Dilmah t-Series Designer Gourmet Teas
The variety of Dilmah Tea used in the recipe
t-Series Ceylon Cinnamon Spice Tea
Created by : Vera Kuiper Willems