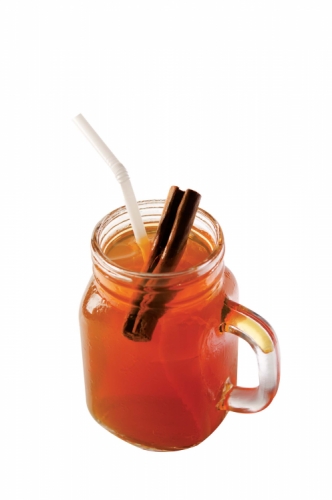 Drink : Mocktails/Iced Tea
Cinnamon Iced Tea
Ingredients
Cinnamon - whole (3 sticks)
Dilmah The Original Earl Grey Tea
Splenda (1.5 cups)
Water
Method
Bring approx. 1 cups of boil water.
Decrease heat to low and add 3 cinnamon sticks to the water. Cover and let simmer for 8 minutes.
Next, add 1 tea bag to the pan. Cover and let simmer for 3 minutes.
Remove cinnamon sticks and tea bag - discard.
Pour mixture into a pitcher and fill remaining area of pitcher with water.
Add 1/2 cups of Splenda. Stir until dissolved.
Refrigerate and serve over ice.
The range of Dilmah Tea used
Dilmah t-Series Designer Gourmet Teas
The variety of Dilmah Tea used in the recipe
t-Series The Original Earl Grey