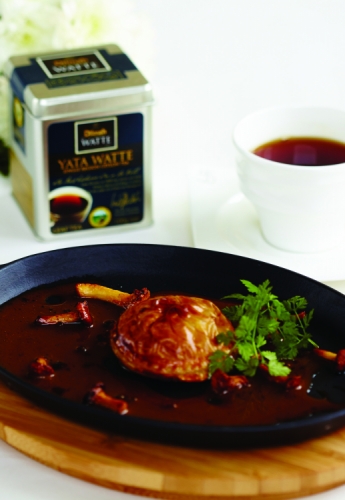 Food : Appetisers
CHICKEN, FOIE GRAS AND BLACK TRUFFLE PITHIVIER
Ingredients
15g chicken breast
3g pork belly
1g truffle oil
1g black truffle paste
5g foie gras
1 sheet puff pastry
1 egg yolk
2g crème fraiche
Method
Chop the chicken breast, pork belly and foie gras. Mix with truffle oil, truffle paste and crème fraiche.
Cut 2 rings of puff pastry of 100mm in diameter. Put the chicken/truffle/foie gras mix on one piece of puff pastry.
Make the soudure using the egg yolk.
Cover with the second sheet of puff pastry and make a nice round shape. Cook in an oven at 180 deg. C for 15 minutes.
Created by : Napawan Phourkan