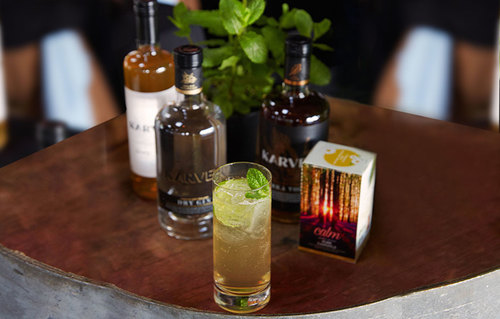 Drink : Cocktails
Calm & Collected
Ingredients
Calm & Collected
60ml Dilmah Pure Chamomile Infusion
30ml Karven Ginseng Gin
100ml Tonic water
Handful of mint
Method
Add one Dilmah Pure Camomile Infusion tea bag to a glass of hot water, rest for 5 minutes, remove tea bag and allow to chill.
Fill a high ball glass three quarters full of ice.
Add a handful of mint and pour Dilmah's Pure Camomile Infusion and Karven Ginseng Gin over the ice and top up with tonic water.
Stir.
The range of Dilmah Tea used