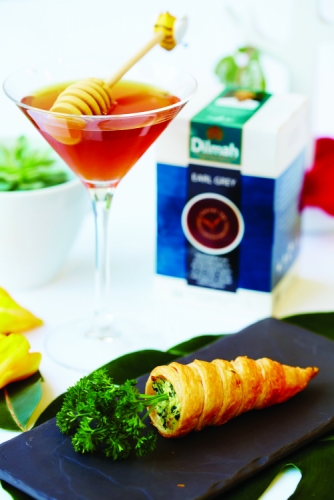 Drink : Mocktails/Iced Tea
AFTERNOON ORANGE AND VANILLA BEAN SUNSET
Ingredients
45ml Dilmah Earl Grey Tea
Vanilla pod
15ml Captain Morgan Spiced rum
15ml Cointreau
Wedge, orange
Angostura bitters
Method
Brew tea for 5 minutes.
Fill Boston shaker with ice and pour in liquids, adding a few drops of bitters.
Scrape the insides of the vanilla bean out and add a small amount to the shaker.
Squeeze the orange wedge into the shaker.
Shake vigorously and strain into a chilled martini glass.
The range of Dilmah Tea used
The variety of Dilmah Tea used in the recipe
Created by : Stacy Skidmore